Kanye West Calls Out Adidas
June 13, 2022 11:57PM EDT
BERLIN, GERMANY - MAY 31: Anna Winter wearing beige Yeezy Adidas sandals, white Carhartt pants on May 31, 2022 in Berlin, Germany. (Photo by Jeremy Moeller/Getty Images)
Ye is back on IG, and if you know Ye he wants all the smoke when he post on Instagram. But what's crazy is he is going at Adidas unexpectedly.
Kanye made two specific made Adidas-related Instagram post today, one post was of the Three Stripes' new Adilette 22 Slides, accusing the company of "blatant copying." The slide has a warped, 3D-print-esque mold and has been previewed in a variety of earth tones. It's similar to that of the Yeezy Slide from West's own Adidas line and is apparently too close for comfort for Kanye, and I'm not going to lie it looks like it to me as well. Check Pics Below: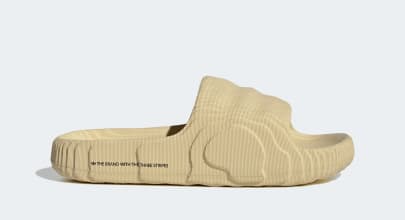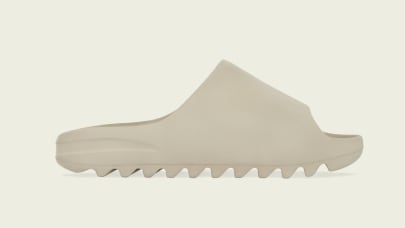 Ye's second post was a screenshot of a text message that appears to outline the stipulations of his contract with the brand. Highlighted is a clause that notes "There is a limited exception where he can do Yeezy branded casual and lifestyle apparel on his own but not with a competitor."
Based on the post, it looks like Kanye is teasing launching his own Yeezy apparel line without the help of Adidas, but it could also be a form of negotiation.
West's Adidas deal is currently set to expire in 2026.
The Adilette 22 Slides released at the beginning of the month for a retail price of $55 and have since sold out on from adidas.com, next release is set for July 8. The Yeezy Slide from Ye's Adidas line originally retailed for $55 but has since seen a price increase to $60.
Do you think Ye will stay with Adidas? Create his own brand without Adidas? Or even return to NIKE?
Call up J-Fresh (803) 647-1039 or hit up on IG @jfreshp and let him know what's up!
---